Most people know Baccarat because of its connection to James Bond. That is actually quite unfortunate as the game offers quite a different experience than blackjack for example.
Baccarat also goes by the name Punto Banco, so if you were ever confused whether the games are one and the same, we hope to have cleared things up.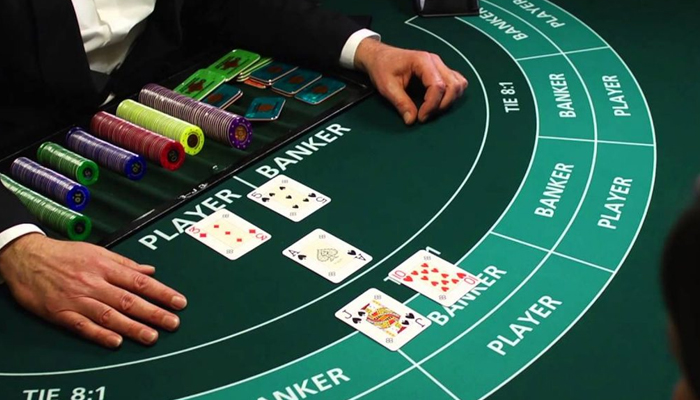 What is Baccarat?
First of all, Baccarat is a game of cards. There are 3 versions of Baccarat played in casinos:
Baccarat chemin-de-fer
Baccarat Banque
Punto Banco
They are all the same essentially, with a few slightly different rules. Although chemin-de-fer is James Bond's favorite, Punto Banco is the most popular baccarat version in land-based and online gambling sites around the world.
Baccarat is played between a player and a banker where it also gets its name from (Punto=player; Banco=bank). It's popular in Europe under the name of Punto Banco. In Macau and all around Asia, Baccarat is a big casino game. According to estimates, more than 90% of the income in Macau casinos comes from Baccarat.
The game is played on two types of tables. It can either be played at a blackjack table with one dealer. It can also be a bigger, kidney-shaped table that may include up to 3 dealers. The latter is common for big casinos in Europe where a total of 12 players can sit in comfy armchairs and deal the cards on their own.
The bigger 'variant' of Baccarat is also the more challenging one as there are more players involved along with several dealers. However, the version played on a smaller table has its own charm. It is perfect for those that don't like playing in a crowd.