Keno is usually played at a modern online casino nowadays, but some lotteries offer it in their package as well. The game is pretty simple to play. Players are required to bet on several numbers ranging from 1-80.
They mark their choices, 20 numbers are randomly drawn and compared to the numbers players have marked on their tickets.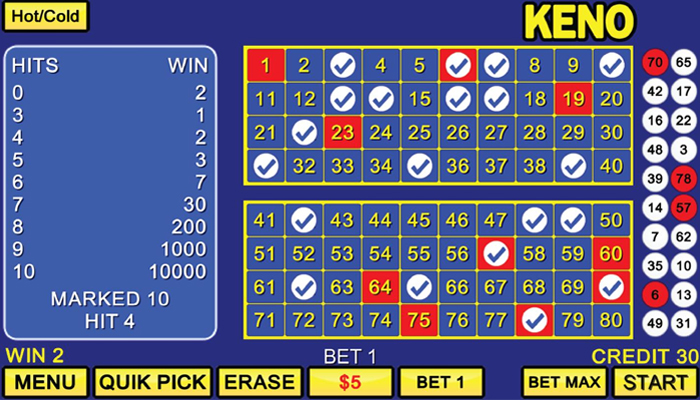 It's not unlike the lottery or bingo at all, except it comes with a few different rules. Keno is a pretty old game dating back to ancient China. So in a way, you van consider it a precursor to modern bingo games.